It looks like JT Daniels will need to obtain a waiver if he wants to transfer from USC.
The NCAA Board of Directors recommended to the Division I Council that changes to the waiver process as suggested by the working group are not appropriate at this time and better suited to go into effect for the 2021-22 season.
Daniels can still transfer and I cannot imagine Clay Helton denying a waiver to his favorite QB. It's also possible the NCAA will be more likely to grant waivers under the current circumstances.
Meanwhile, do you wonder what a college athlete might make through social media endorsements? Here's what OpenDorse, a company that helps pro athletes publish commercial content on their social media accounts, estimates USC cornerback Isaac Taylor-Stuart could make: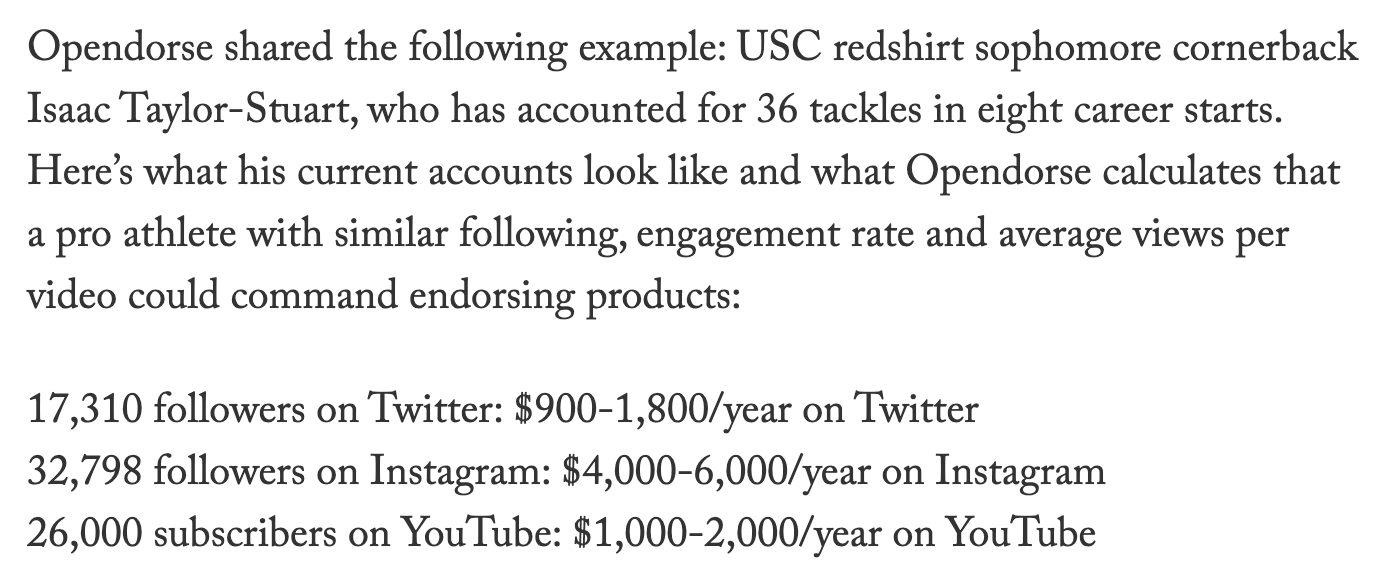 Not bad for someone with only eight career starts at cornerback for USC.