And it's a final from Hinkle: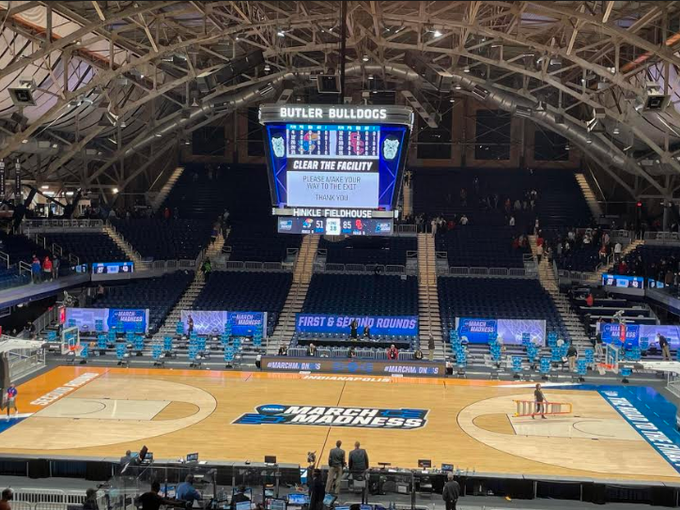 Kansas fans leaving Hinkle Fieldhouse early.
USC is up 71-44 and shooting 60 percent in the second half. It's a blowout!
Halftime view from Hinkle:
It's halftime and USC is blowing Kansas out, 40-21.
USC is up, 40-21, and Kansas is reeling.
USC has outrebounded Kansas, 22-12, and Kansas is shooting 29 percent.
It's 31-21 Trojans with 3:31 left in the first half.
USC fans on left; Kansas on the right.
Warm-ups at Hinkle Fieldhouse
Hinkle Fieldhouse