USC defensive end Porter Gustin did not get drafted, which was not surprising given his injuries and then late controversy over an NFL combine PED test.
But here is what he said on Instagram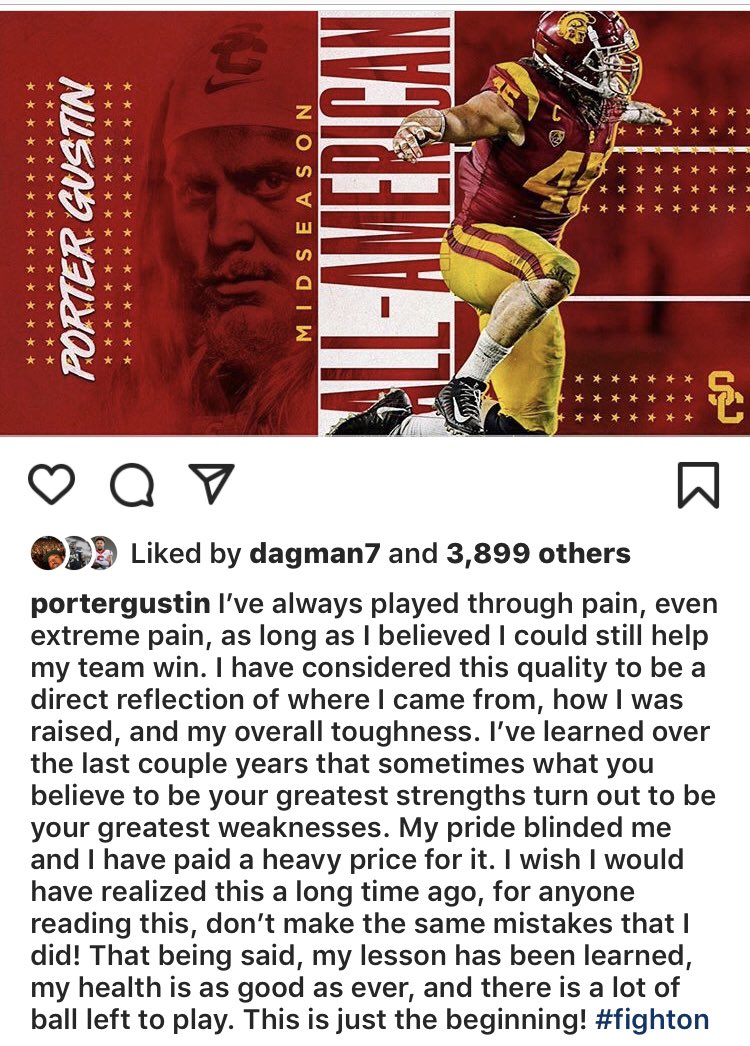 Here is an example: Gustin had toe surgery after the Stanford game, didn't practice all week and then played against Texas. That caused a problem with a screw in his toe and caused him to miss more games.
Gustin was then out about six weeks and tried to play against Arizona State but then reinjured the toe. This is where a coach steps in and does what is best for the player. Of course that didn't happen.
USC defensive lineman Malik Dorton signed a free-agent contract with the Raiders.
Notre Dame defensive tackle Jerry Tillery, a first-round pick by the Chargers, referred to Coach Anthony Lynn as "Coach Swann."
Lynn said he told Tillery: "First off, I'm Coach Lynn, not Lynn Swann. You beat Lynn Swann this year."