Are stats getting overemphasized with college football?
Every time I turn around, USC is citing a new PFF stat: Offensive guard Alijah Vera-Tucker has not allowed a sack; John Houston is the highest-graded linebacker the past two games in the Pac-12; Kedon Slovis is . . . well look at the graphic below: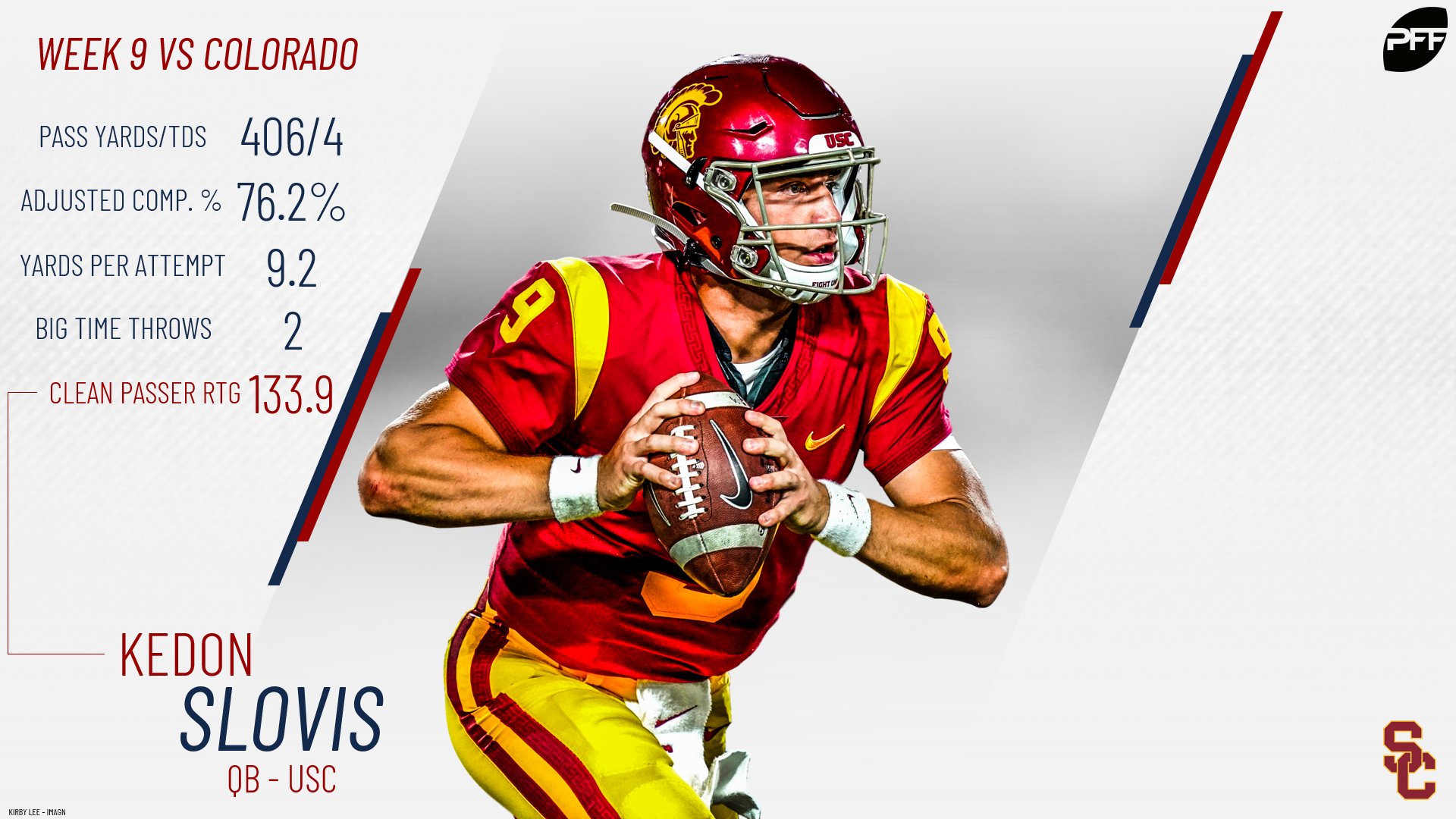 I like Slovis A LOT more than JT Daniels. But do these stats take into account the shovel pass that was a disaster? The two fumbles that could have cost USC the game if Colorado had recovered them? How many sacks should the offensive line give up if they frequently face a three-man pass rush?
I'm not criticizing individual performances but I'm just not buying that all these stats tell the full story and it feels like they are getting too much publicity.
Interim athletic director Dave Roberts spoke on Trojans Live on Monday night about the future of Clay Helton.
"The jury's not in here," Roberts said. "We got a run for, hopefully, a Southern conference championship. Play in the Pac-12 championship. Get ourselves a good bowl game and things will look well."
Helton's favorite musical act is Ed Sheeran according to a survey by Stadium. Now was that who Helton chose or did he have some staffer pick a musician?