The USC-UCLA game in 1960 also served as homecoming. Look at the busy schedule of activities for Friday-Saturday. Note the parade down University Ave. before the game.
Below is today's cover for the first-ever Daily Trojan-Daily Bruin combo issue: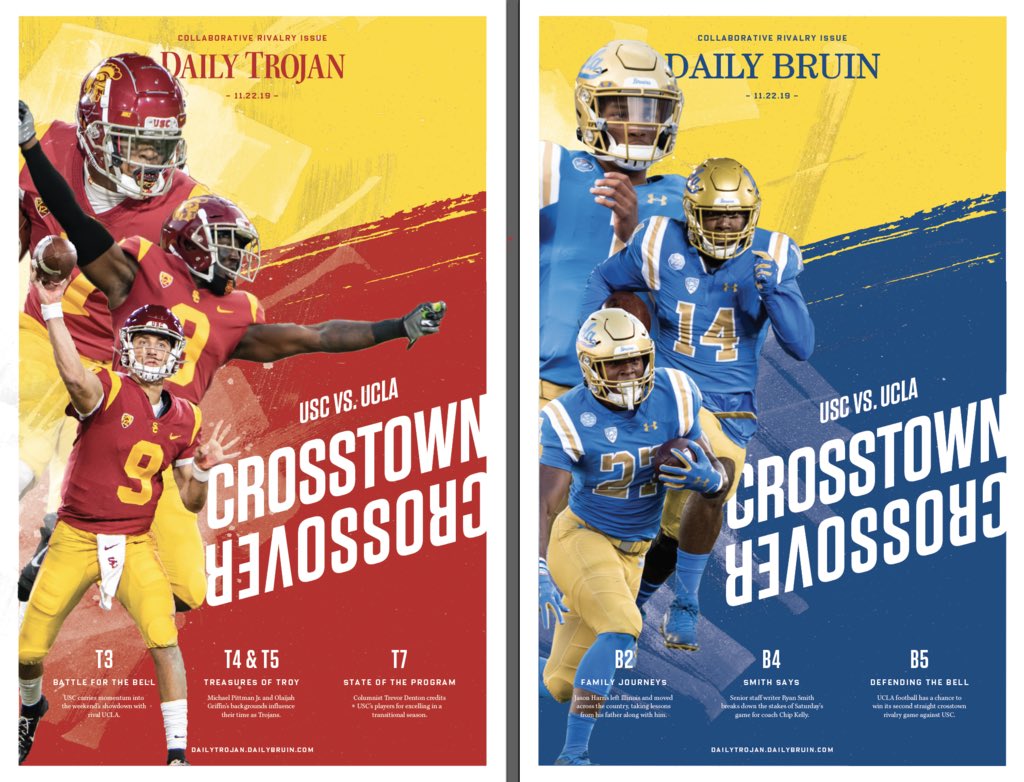 And here is who starts in a combo team according to the Daily Trojan and Daily Bruin.