How is it that former USC offensive limenan Tyron Smith was not an All-American but two other Trojans (Zach Banner, Chad Wheeler) did garner that honor?
Did the College Sports Madness team, which picked Banner, exist when Smith played? Did the Campus Insiders team, which picked Wheeler, exist when Smith played?
Of course USC recognizes those teams for some reason.
Meanwhile, Smith is a seven-time Pro Bowler.
Former USC defensive end Porter Gustin always enjoyed being the weight room more than any of his teammates. Here is a wedding photo: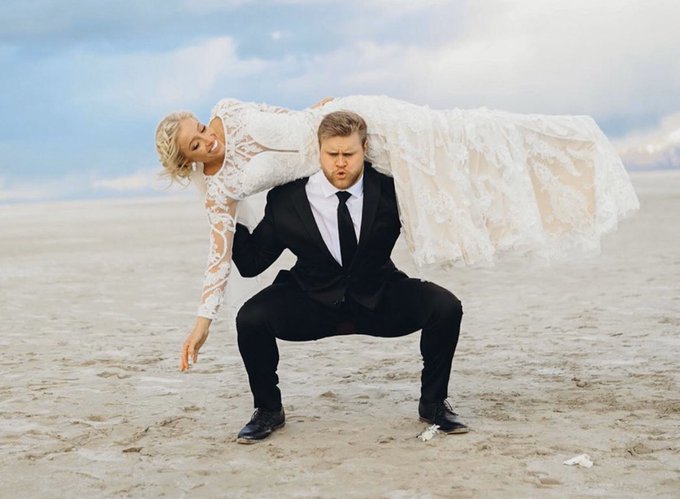 Did you know the Trojan football team was in London in the late 1930's to face Arsenal? I'll have more on this later.
The University of Cincinnati, Mike Bohn's former employer, announced it was dropping men's soccer in a budgetary move.