You know what gets my hyped more than a video? A high-quality color photo from the 1969 USC football season.
Here's All-American tailback Clarence Davis against Georgia Tech at the Coliseum. USC won, 29-18.
The interesting part is Georgia Tech also wore its home uniforms, which it did in those days because its jerseys were a light color.
However, when USC went to Georgia Tech in 1973, the Trojans wore their home uniforms and the Yellow Jackets wore white jerseys. Pictures below.
Clarence Davis vs. Georgia Tech in 1969.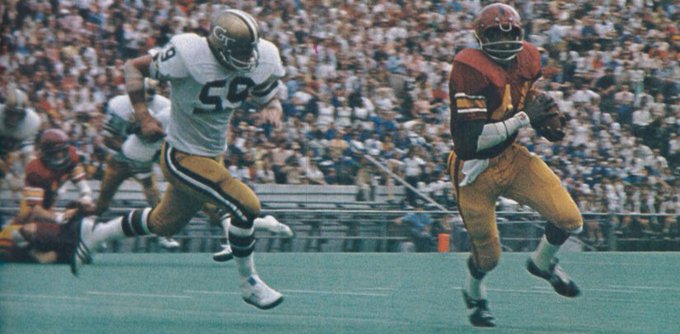 Manfred Moore vs. Georgia Tech in 1973.