USC plays Alabama three months from today, provided everything goes as planned.
The state of Texas will allow its stadiums to be at 50 percent capacity as of today. Last week, it was 25 percent. So, theoretically, it could be 100 percent by September.
First, however, the players need to be healthy. Five Alabama players tested positive this week for COVID-19. They were tested Tuesday, practiced Wednesday and got the results Thursday. What's wrong with this picture?
Now this was not a voluntary workout. It was just the players gathering on their own at a band field. I was players gathering on their own.
This shows how everything needs to be monitored by the football program the entire summer. USC no doubt will learn something for this incident when it starts working out around June 15.
Remember when USC and Alabama agreed to the game, it looked like it might match Tua Tagovailoa vs. JT Daniels?
Oregon State said its season-ticket renewal rate is 94 percent. What is USC's?
Former USC offensive lineman Sam Baker has already resigned after only four months as co-offensive coordinator at JSerra High School in San Juan Capistrano. Former USC QB Rob Johnson remains as offensive coordinator and former USC offensive lineman Pat Harlow in the head coach.
Florida guard Andrew Nembhard is the latest grad transfer being pursued by USC. Nembhard averaged 11.2 points per game last season.
Here's a color photo of a Dodgers' game at the Coliseum in August, 1959.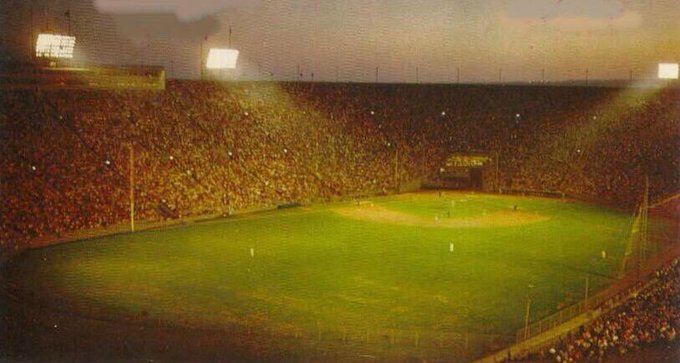 Did you know singer Joni Mitchell performed at USC on Oct. 4, 1968 in Bovard Auditorium? Tickets cost $1.50, $2 and $3.
Mike Holmgren, who played QB at USC, was actually a wide receiver his sophomore year at Lincoln High School in San Francisco. He moved to quarterback his junior season. Bet you wouldn't think that if all you remember is his hulking figure on the sideline as an NFL coach.
O.J. Simpson was so big in 1968, a special cover was created for the fall edition of the Alumni Review magazine.