Actually, no Sunday Night With Clay Helton because he did not speak to the media tonight. The Pac-12 championship game on Friday somehow means he can't speak for 15 minutes on Zoom.
Last year, Helton gave game footballs to USC president Carol Folt and athletic director Mike Bohn after the UCLA. I have not heard of any dramatic gestures last night in the locker room but Helton wasn't fighting to save his job.
I did hear from a player that Helton told the team after the game the most important things in his life were Jesus, his wife and the Victory Bell.
How many believed that?
When USC beats Notre Dame, does the shillelagh move to No. 3?
USC did not want to show UCLA outgained the Trojans in this graphic it sent out last night: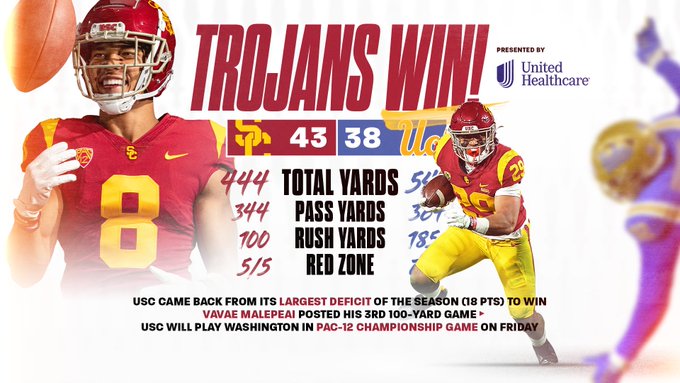 USC postponed its basketball game with Stanford tonight because of a positive coronavirus test.