USC is about to play its final home game of the season against BYU, so naturally the biggest topic this week is the Trojans' coaching search.
One problem is some people who write the most about this topic have ZERO sources. So they anointed Dave Aranda a few weeks ago and now are banging the drum for Matt Campbell, pretending he has just emerged.
Campbell has been a candidate since Clay Helton got fired. Not just recently. And until Aranda signs a contract extension at Baylor, he is a candidate. Same with Luke Fickell, who can get the job if he wants it.
Let's not forget (as I wrote before), USC has also contacted Kansas City Chiefs assistant Eric Bienemy. USC was also interested in Mario Cristobal and Chris Petersen but rebuffed by both according to my sources.
I pushed Campbell for the job in 2019 but it's not a done deal he will take it. Despite what is said on twitter.
Last Saturday's USC-UCLA game was probably the worst one I've attended from the Trojans' perspective since the 1986 game, which the Bruins won, 45-25.
UCLA led 31-0 at halftime and I still remember the Hail Mary play at the end of half when Karl Dorrell (!!) caught a 39-yard TD pass. UCLA led 38-0 before USC scored and the Trojans added three touchdowns in the fourth quarter. At least USC didn't give up at the end, which seemed the case last Saturday.
The USC band did not even show up for Tuesday night's basketball game vs. Dixie State at the Galen Center. A recorded version of the national anthem was played before the game.
Now you might say the band deserved an early start on Thanksgiving weekend, but I'm sure most/all of them will be present at the BYU game on Saturday night.
I'm tempted to give Mike Bohn the nickname "St. Mike" after reading that favorable Los Angeles Times story this week. Like I said before, I expect he will hire a good football coach. But he has also presided over the worst season since 1957 and worst attendance in memory. Doesn't that count too?
The article listed some of Bohn's upgrades to the athletic dept. One improvement I would like to see is the hiring of a professional play-by-play announcer and analyst for the radio broadcast of men's basketball games. USC hasn't had an analyst since Brandon Granville and doesn't want to spend the money to hire one.
Former USC offensive lineman Dick Enright died this week at age 86. He had quite a coaching career, winning an L.A. City Section title at his alma mater, Gardena, in 1969; being head coach at Oregon from 1972-73 and winning a CIF-Southern Section title at Capistrano Valley in 1980.
When I started out as a reporter, I covered some of his games at Capistrano Valley when his quarterback was Todd Marinovich. He was an intimidating figure but had the No. 1-ranked team in Orange County around that time.
Enright resigned in 1987 after he was suspended for the remainder of the season and all of the 1988 season after he admitted he viewed videotape of an El Toro practice a few days before Capistrano Valley's game against its archrival. A former El Toro player had secretly taped the practice and then shown it to Enright at his house.
Enright lettered at USC in 1954-55 and was a member of the team that went to the 1955 Rose Bowl. Among his teammates were Jon Arnett and Marv Goux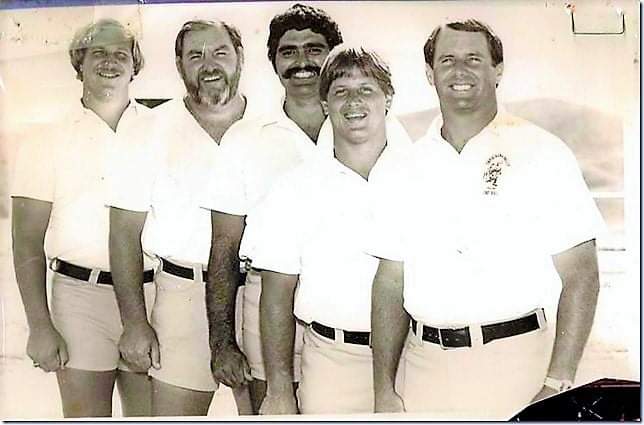 Why did USC women's volleyball play Brown on Monday during its Pac-12 schedule? Well, it was an easy win during a disappointing season (USC has a 14-15 record). And the fact USC assistant coach Amy Pauly is engaged to Brown coach Ahen Kim might have been another reason.
Here's an Art Brewster cartoon from a 1966 preseason doubleheader at Anaheim Stadium that featured the Boston Patriots, Oakland Raiders, Kansas City Chiefs and San Diego Chargers. It was the first football game at the new stadium and USC tailback Mike Garrett was rookie with the Chiefs.
Former USC QB Pete Beathard played for the Chiefs and ex-USC star football player Jim Hardy organized and promoted the doubleheader. Hardy attempted to get an AFL team to move to Anaheim in the 1960's.
And now time for a new feature: Freezing Cold Takes.
You might have wanted Clay Helton fired entering the 2019 season but not everyone realized how bad he was.
I have been feeling good about USC for a while now and today only made me feel more convinced there's been a cultural shift. OK, screw it. I like the Trojans to win the Pac-12. Not sold on Ducks and Huskies and Utes, and now you've got a bunch of pissed-off talent in Troy.

— Brady McCollough (@BradyMcCollough) July 25, 2019
https://platform.twitter.com/widgets.js