The Lincoln Riley Era is officially underway.
I've always written a mannequin could do a better job than some USC coaches (like Paul Hackett and Clay Helton) because the mannequin won't do any damage.
Riley is obviously a good coach so it should be fairly easy for USC to once again become the top program in the Pac-12.
I like that he brought a new strength coach and director of operations as two of his first hires: Those were desperately needed at USC. He needs to shake up the recruiting staff too.
With USC returning to the top of the Pac-12, it should mean trips to the Rose Bowl or College Football Playoff.
With that said, I worry fans will put unrealistic expectations on Riley. A national championship is really what fans want and those were delivered by Howard Jones, John McKay, John Robinson and Pete Carrot, uh, Carroll.
Riley did not want win one at Oklahoma or even get to the national title game despite three CFP appearances. He clearly wanted out of any scenario where he had to compete against the SEC.
So is it realistic to expect a national title at USC? Coach Bohn and his mini-me might claim it is because Riley is their hire. But I'm taking a wait-and-see approach.
Once again, I believe USC will dominate the Pac-12. I'm repeating it for the fanboys who will interpret this as a critique of Riley.
By the end of this week, I heard a criticism of Riley from a former Oklahoma player, who said the Sooners coaching staff were not great talent evaluators but often went after five-star recruits and then ran them out of the program if they didn't pan out.
Riley and defensive coordinator Alex Grinch were in Georgia on Thursday night visiting five-star defensive lineman Mykel Williams, who was committed to USC but switched to the University of Georgia.
One criticism of Grinch is the number of points allowed by Oklahoma defenses. But a Pac-12 coach told me that can be a misleading stat.
"The Big 12 offenses are actually tougher than the Pac-12 with all the spread stuff they are running so I wouldn't hold that against him," the coach said.
One USC coach said this week regarding Riley: "Wait till he gets to work with the nation's largest compliance office. He's going to see this is not Oklahoma and everything he does will be scrutinized."
I'm thinking of having a "Lincoln Riley Suck Up Award." This week's winners are Rick Caruso, Carol Folt and Mike Bohn.
Honorable mention goes to Colin Cowherd, who went from disowning USC to begging Riley to take him on recruiting visits.
I hear UCLA didn't even know defensive line coach Johnny Nansen took the defensive coordinator's job at Arizona until it broke on twitter. Some coaches believe Nansen, who was at USC from 2014-2019, was recruiting for Arizona before he got the job.
The Bruins still have former Clay Helton assistants Clancy Pendergast, Greg Burns and Tim Drevno as analysts.
The UCLA bookstore is selling T-shirts with the score of the Crosstown Rivalry. It's almost become a tradition in Westwood to make shirts when UCLA wins the game. How often does USC do that, if ever?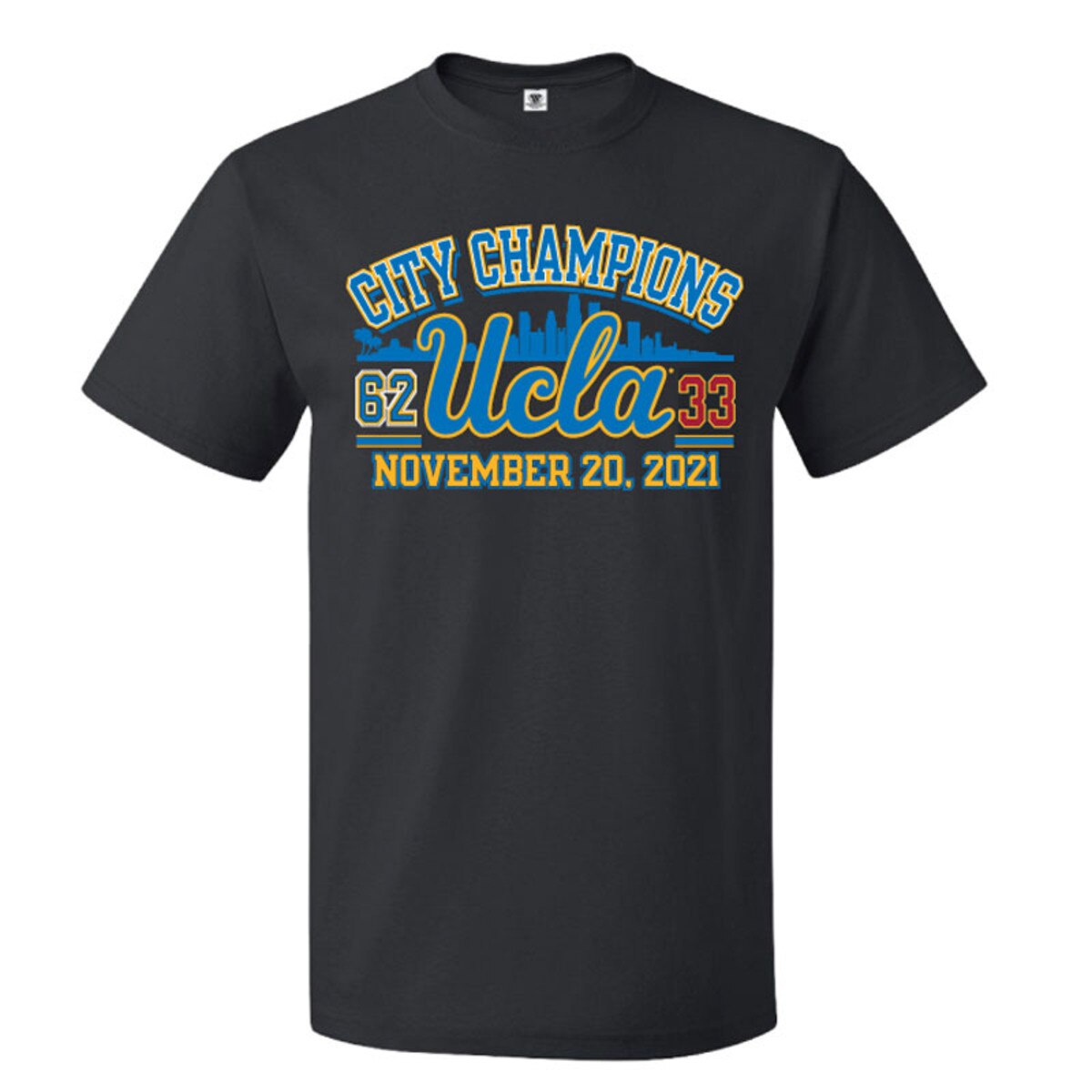 Daniel Garrett, the son of former USC athletic director Mike Garrett, is the athletic director at Presentation College in Aberdeen, South Dakota.
Former USC sprinter Billy Mullins will be inducted in the USC Track and Field Hall of Fame this weekend.
Darlene Hard, a fixture in the production office at USC student publications from 1983-2019, died Thursday. She was 85. Students who worked at the Daily Trojan or El Rodeo during that period remember her.
But she was best remembered for being a professional tennis player who won the U.S. Open in 1960-61 and French Open in 1957. She was runner-up at Wimbledon in 1957 and 1959. She won 13 doubles titles in Grand Slam tournaments.
And now for our new feature, Freezing Cold Takes. This week there are two examples:
If I'm Clay Helton I don't overthink this. Just flex Johnny Nansen to special teams and then hire a big name defensive coordinator with something to prove (see: Charlie Strong or Todd Orlando). Have him pick his defensive staff.

— Michael Castillo (@MichaelCastFS) December 29, 2019
https://platform.twitter.com/widgets.js
And I'm not closing this column without the Foster Brooks moment of the week:
November 30, 2021
https://platform.twitter.com/widgets.js