WINNERS
NASCAR at the Coliseum
Around 55,000 showed up for the race and 70 percent had never previously purchased a NASCAR ticket per Ticketmaster. Reggie Bush and Drake London were there too.
Caleb Williams
The QB who shook-the-USC-world has an NIL deal with Beats by Dre. He said it happened before he transferred from Oklahoma but don't forget Dr. Dre and Jimmy Iovine gave USC a $70 million gift in 2013.
USC men's volleyball
The long moribund program is 8-2 under seventh-year coach Jeff Nygaard.
Lincoln Riley
The Oklahoma State student newspaper used Riley to troll Oklahoma when the teams met last weekend. The same Oklahoma State that supposed to be the "tough team" on USC's schedule and is 11-11.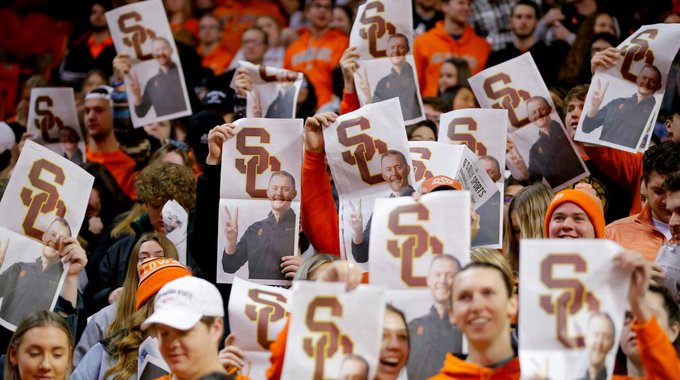 LOSERS
USC men's basketball
Best start since Nineteen Seventy . . .
It's OK, Pacific arrives at the Galen Center on Tuesday.
Donte Williams
He didn't have the same swagger at the Signing Day press conference from back in the days when everyone worshipped him over his recruiting. Now he's just another assistant but with a 3-7 record as interim coach.
Punditry
Joel Klatt said USC is a darkhorse for the College Football Playoff. He must really think the Pac-12 will be awful next season.
Lindsay Gottleib
The wheels are officially off the women's basketball season with six straight losses. No transformation of the program in Year 1.