WINNERS
Drew Peterson
The game of a lifetime in a sold-out Galen Center vs. arch-rival UCLA.
Ed Orgeron
His Adrian Peterson recruiting story went viral.
This Adrian Peterson recruiting story from Coach O is some of the wildest stuff I've ever heard pic.twitter.com/HEHvTIfYDl

— Chase Snyder (@ChasingSnyder) February 11, 2022
https://platform.twitter.com/widgets.js
Lincoln Riley
He got suite tickets to the Super Bowl. Beats being a bumpkin in Norman.
The Coliseum
The NFL built a beautiful replica of the peristyle circa 1967. USC needs to bring back the scoreboard/clock.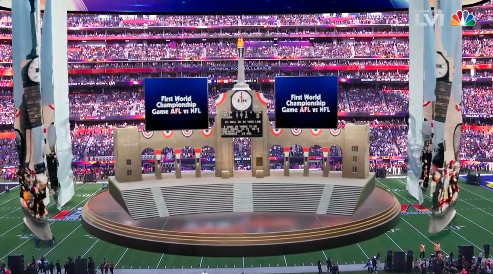 Tam's Burgers
The Super Bowl halftime show provided a great advertisement for the fast-food restaurant in its ode to Compton.
Tam's Burgers! https://t.co/LV0DDtaPy8

— InsideUSC (@InsideUSC) February 14, 2022
https://platform.twitter.com/widgets.js
LOSERS
UCLA basketball
The fawning media placed the Bruins in the national title game before the season. What have they done since?
Mick Cronin
He is 0-5 vs. USC. Dreadful.
Brandon Sosna
The athletic dept. Mini-Me is a diehard Bengals fan. It might take years to get over that loss.
USC social media
It jumped on the Rams bandwagon harder than anyone. Shameful.