Let's compare USC and Iowa for a minute.
The Iowa players walk out together. They wear the same socks. They wear their jerseys the same way.
USC players don't even all wear shirts during warm-ups. They don't wear the same length socks. Some players wear long-sleeve shirts.
Look at the socks in the picture below.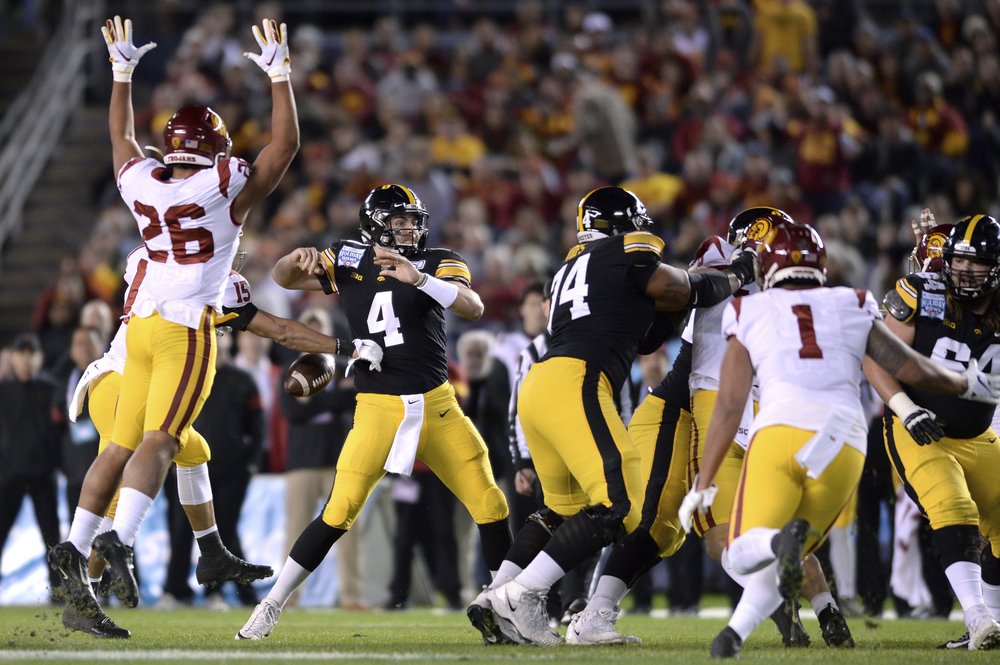 Now I am not one of those people who think how a uniform is worn determines who wins a game.
But it is a sign of the lack of discipline.
There is a "goof off" mentality within the USC program, thanks to Clay Helton.
And it leads to players laughing in the locker room after the Holiday Bowl.
There's no standards. Just lip service about winning championships. But no real substance.
Do you think an Iowa player would flex his muscles down 18 points?
Would an Iowa player kick a USC player in the head?