Why is USC so obsessed with Hollywood? It now thinks it is located in Hollywood? Look at this dumb tweet: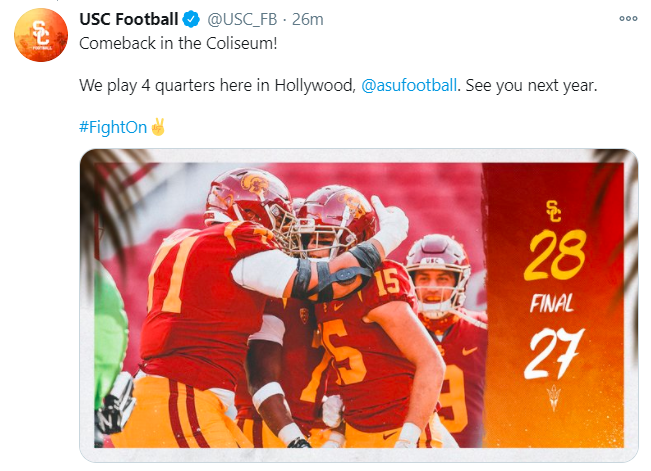 Remember those stirring speeches Marv Goux gave talking about how USC was going to defend the Coliseum in "Hollywood?"
I will have more analysis later, but I spoke to an NFL coach today and the first thing he said is, "Clay Helton, he's a lucky old sucker."
Remember all the talk about USC throwing more to the tight ends? Jude Wolfe caught 2 passes. The other tights caught zero passes.