Will the expanded 12-team College Football Playoff format make a huge difference for USC?
Let's take a look at the last time USC would have made the CFP in 2017 if the new format existed. So USC would have played Penn State, and if lucky, Clemson.
That's as far as it would have gone. The Elite Eight. Still a long way off from the national championship. USC couldn't muster any offense against Ohio State, the fourth seed, in the Cotton Bowl. But the Trojans would play Clemson. That would have been a bloodbath.
Clay Helton vs. Dabo Swinney? Do people actually feel better about USC in a 12-team format?
Oh wait, I haven't factored in all the recruits visiting this month who can play if the 12-team CFP goes into effect in 2023 or 2025.
I have the same answer to this as I do everything regarding USC: Get rid of Helton first and then get back to me on it.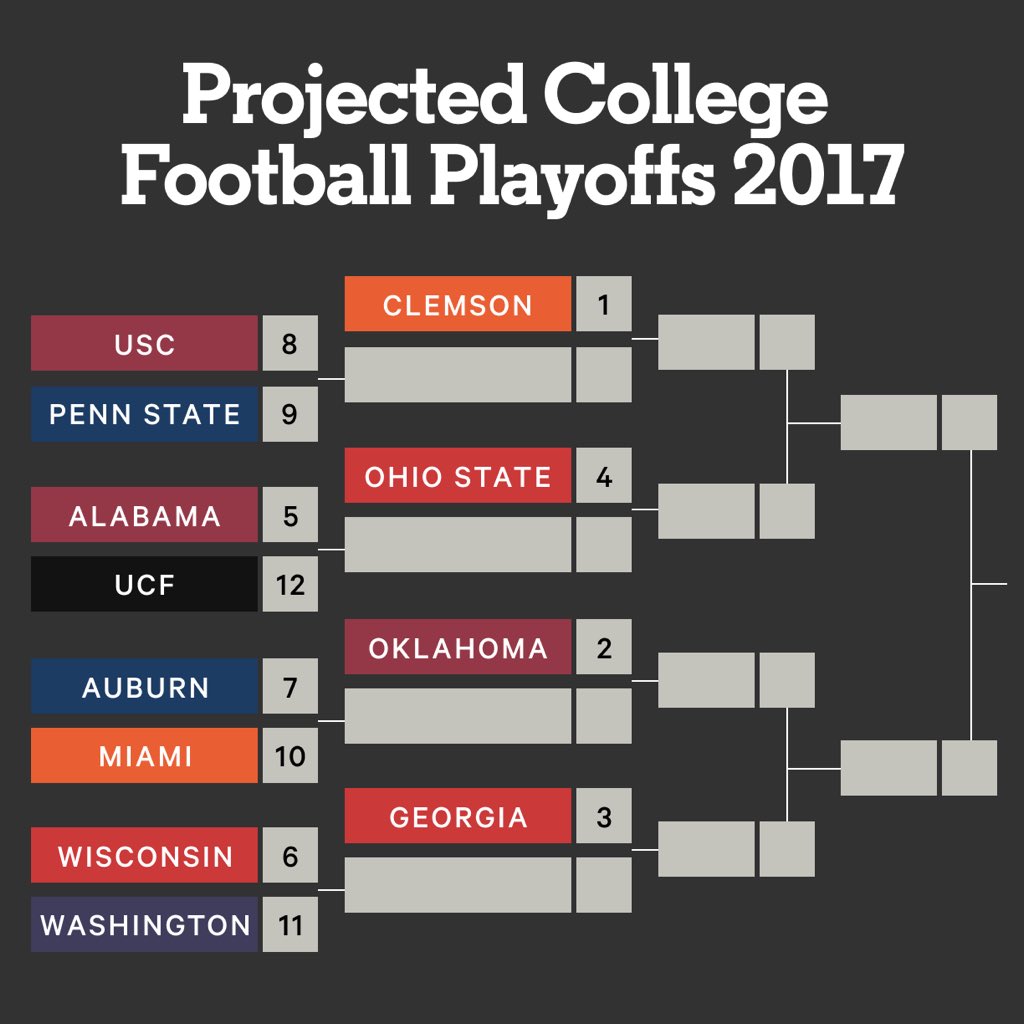 There are few people more slippery than Bill Hancock, the executive director of the College Football Playoff and before that, the Bowl Championship Series.
When Hancock worked for the BCS, he constantly made statements about why the College Football Playoff was not necessary.
More recently, Hancock constantly defended the four-team College Football Playoff. But here he was Thursday, saying, "12 keeps September important but also keeps November important."
The guy doesn't believe in anything.
USC put out two tweets Thursday on Reggie Bush being reinstated a year ago. The athletic dept. is "working" to normalize Bush, especially when you consider I reported they wrote a letter asking for Bush to be on the College Football Hall of Fame ballot.
Why is it so important to USC? Bush never really apologized for the damage he caused to USC (and the players hurt from sanctions) because he refused to speak to the NCAA.
And now for some history:
I don't intend to write about Marv Goux every week, but then I come across something and I can't resist putting it into the column.
Goux was famous for his pre-game rally speeches on Thursdays in the locker room in the basement of the P.E. Building and later in Heritage Hall.
In 1971, before USC played Nebraska, Goux started off, "We've been kicking each other's asses in practice since spring. ARE WE READY FOR MEAT?!!"
"Yeah!" the Trojans would respond.

"They call us 'The Wild Bunch'!" Goux said. "Well, we're gonna take 50 wild people back there where they say they'll have 60,000! Just remember you're the best — you're from Southern California, and we have the best football players in the country!
"You've worked and sweated and took a lot. Now it's YOUR turn to go out and get 'em! SPIRIT AND PRIDE — if you don't have it, then don't get on the bus!
"It's like a fight — a big street fight!" Goux told the team, which surrounded him. "And when you get knocked down in a street fight and you don't get up, who are you? Don't come on this trip! Remember that! Have PERSONAL PRIDE!"
No. 5-ranked USC went to Nebraska and defeated the Cornhuskers, 31-21.
In 1967, USC basketball games were on the student radio station, KUSC. George Grande was an original ESPN anchor and a long-time Cincinnati Reds announcer. Now you know he went to USC. He also was a member of the 1968 USC baseball team that won the College World Series.
And is that Chuck Henry the Los Angeles TV institution? I honestly don't know.
In 1969, KFI-AM aired "The John McKay Show" on Friday evenings during the football season.
The 1970 USC pitching staff averaged 6-foot-3, 200 pounds, led by Jim Barr, Steve Busby, Eric Raich and Brent Strom.
Do you recognize this former USC player?
OK, here's a much easier picture to identify him.
I will reveal his identify later today in the USC newsletter.
In 1929, the USC gym was destroyed in a fire. The basketball team was forced to practice at the Shrine Auditorium while the gymnastics team went to the L.A. Athletic Club until construction of "the new Palace of Troy, the $750,000 P.E. Building, where they will have every modern convenience."
A building block of USC's success in the 1960's and 70's was junior-college transfers. Consider that in 1965, 14 JC transfers joined the team:
Dennis Crane (San Bernardino Valley), Tony Kochinas (Pierce), Jim Lawrence (New Mexico Military), Ray May (Los Angeles City College), Mike Westphal (Long Beach City College), Leonard Sims and Greg Wojcik (Orange Coast) came in the fall. They joined spring enrollees Mickey Upton (San Bernardino Valley), Gary Fite (Chaffey), Larry Petrill (El Camino), Jim Homan (Long Beach), Mike Scarpace (Valley), Ron Yary (Cerritos) and Bill Hayhoe (L.A. Valley).
That group included four JC All-Americans (Upton, Petrill, Yary and Wojcik) and five all-conference picks (May, Westphal, Sims, Scarpace and Fite).
Lawrence was Orange County high school Back-of-the-Year at Buena Park High School and Kochinas was Northern League Player-of-the-Year at Lincoln High in Los Angeles.
Yary, Petrill and Homan were all-conference at USC.
The 1962 national championship also had an array of JC stars that came that season: Gary Kirner (Santa Monica), Damon Bame (Glendale), Larry Sagouspe (Chaffey), Ron Heller (Santa Monica) and Armando Sanchez (Phoenix Union).