Pac-12 commissioner George Kliavkoff got the "Coach Kliavkoff" treatment Wednesday at USC as he kicked off his listening tour of the conference.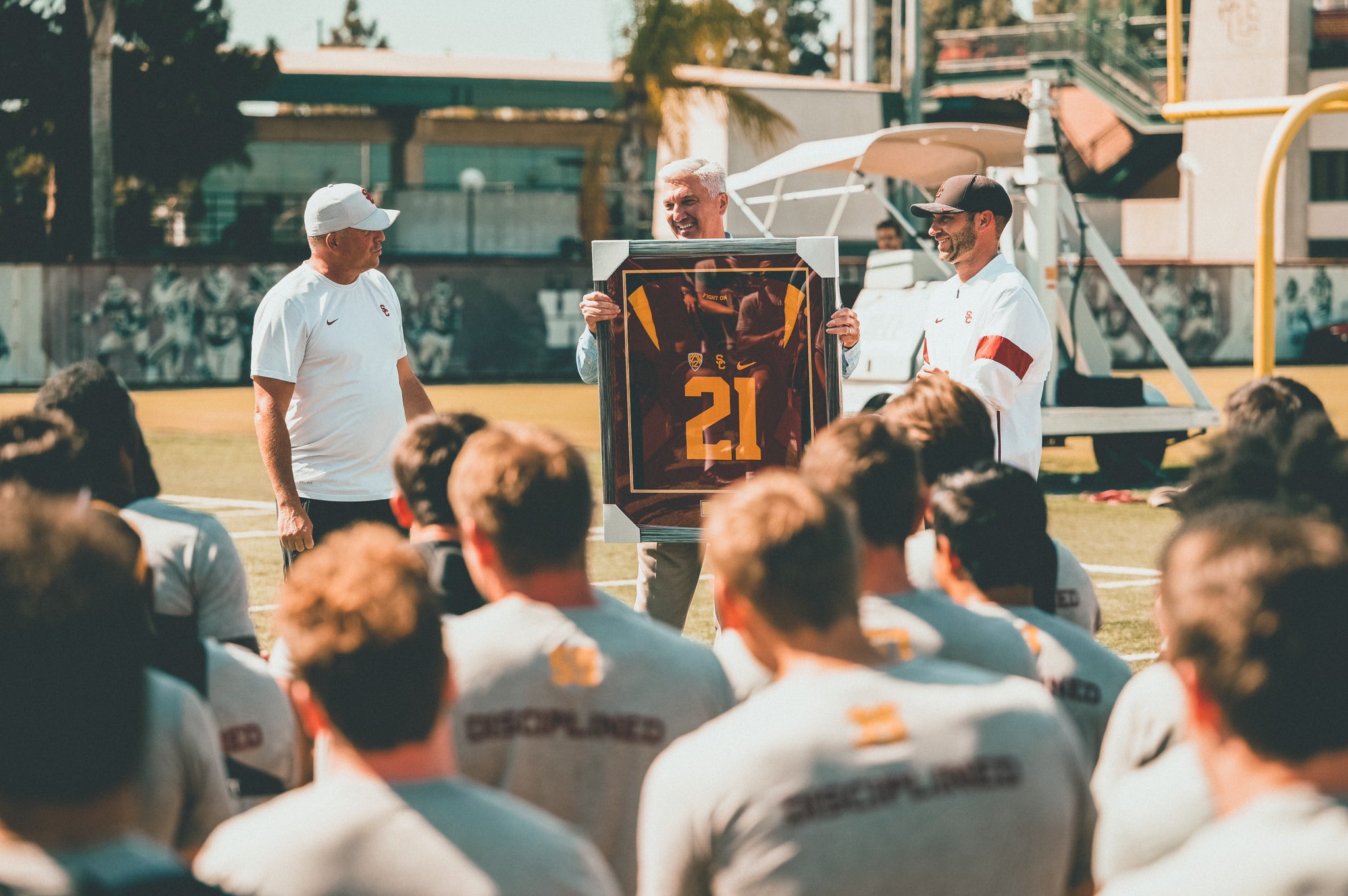 I always feel like Clay Helton rewrites history. Below, he is talking about how JuJu Smith-Shuster built his brand at USC.
I remember a junior year where Smith-Shuster didn't get as many opportunities as expected and some doubted his pro prospects, mainly because the offense featured him less. Helton never addressed it.
Remember when Alabama held Smith-Shuster to one catch for nine yards and the USC coaches said it was because the Crimson Tide double-teamed him?
Other teams started double-teaming Smith-Schuster too so what did USC do? Did they move him around? Line him up somewhere else?
But a few years later, he's 100 percent behind whatever Shuster did to build his brand.
Media Capital of the World ✌️@USCCoachHelton @CoachNBurton #BLVDBound🌴 pic.twitter.com/KcRIx9UB84

— USC Football (@USC_FB) July 28, 2021
https://platform.twitter.com/widgets.js