WINNERS
USC-LSU in 2024
This will be the carrot on the stick dangled for fans for the next three years anytime they complain. Don't like the price or location of your tickets? Well, we play LSU in 2024!
USC future schedules
At some point, the alliance will force USC to play Big Ten and ACC teams instead of Fresno State three times between now and 2028.
Bru McCoy
He has not been reinstated but he doesn't have to worry and being charged by the district attorney. That's a win.
George Kliavkoff
It literally doesn't matter what he does. He is not Larry Scott, so he gets fawning media coverage.
Ed Asner
What a high school photo! No wonder it was used for the Mary Tyler Moore show.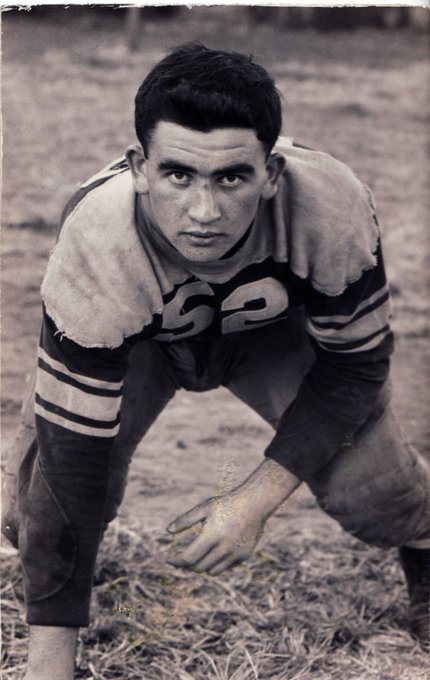 LOSERS
The Bay Area
Who recruits it for USC? They need to get more out of the Bay Area considering its population.
Here are the seven players on the roster who previously attended a Bay Area school: DL De'jon Benton (Pittsburg HS), OL Andres Dewerk (Los Gatos HS), TE Grant Jones (De La Salle HS), TE Erik Krommenhoek (Monte Vista HS), TE Sean Mahoney (Archbishop Mitty HS), OL Jalen McKenzie (Clayton Valley HS) and WR Danny Ryan (St. Ignatius HS).
USC ticket spin
Who did USC think it fooled by releasing student-ticket sales but not overall ticket sales? Of course student sales are rosy when two freshmen classes are buying tickets for the first time.
Maninoa Tufono
The defensive lineman is on the USC football roster but was in Hawaii during training camp. What is his status? Paging Clay Helton.
Carol Folt
She is getting criticized again by USC employees upset over what they see as less-than-stringent COVID measures.
USC Hospitality
They were scrambling last week to have their usual places to eat open and ran out of food at at least one dining hall (Parkside) last week.
Things got so desperate these generic burgers are being promoted.
Crush your cravings this weekend with Burger Crush! The newest spot at RTCC where burgers, fries and shakes are the focus. Use the USC Campus Dining App for mobile ordering and get your food fast. https://t.co/oD7TPpy90Y#BurgerCrush #USCFood #Foodstagram #USCDine pic.twitter.com/JUfX6FUJL3

— Experience USC (@ExperienceUSC) August 28, 2021
https://platform.twitter.com/widgets.js