The fun part when a new coach gets hired is you get to see how to put together a football program.
Lincoln Riley is overhauling the roster and getting ready to use the transfer portal, which is good.
But I'm not a sycophant like many in the media, so let's be clear that this opening-day comment at the press conference: "We are going to be committed No. 1 to bringing the best staff" in the nation is not true.
Frankly, I've been a little disappointed. I wanted to see some superstars. The coaching staff right now looks like a mix of Oklahoma guys and recruiters.
Here's a valuable thing I learned this week from insiders. Riley pretty much runs the offense and defensive coordinator Alex Grinch does everything with the defense.
So in their minds, it's not hugely important to go hire some big shots. That's how you end up with guys Riley likes (outside wide receivers coach Dennis Simmons, inside receivers coach Dave Nichol) or guys the first thing I hear about is their recruiting ability (running backs coach Tashard Choice).
It won't be the best staff in the nation so if things go wrong, you can blame Riley or Grinch.
By the way, what exactly is Donte Williams' role at USC?
If Roy Manning coaches the cornerbacks and Grinch coaches the safeties, what's left for Williams? Maybe they will just pay him $900,000 to recruit?
Five-star cornerback Domani Jackson will announce today if he recommits to USC. Four-star defensive end Cyrus Moss will also announce his decision with USC, Miami and Oregon the top choices.
If Moss comes to USC, we will see how many "Can you dig it?" references I make in the next few years.
FREEZING COLD TAKES
Known @CoachSark for 20 years & from the moment we met it was clear how unique of a coach/leader he was. His ability to teach & relate to young men & his staff is incredible. He's been through a lot in his high profile career & think he is primed to thrive at @TexasLonghorns

— Yogi Roth (@YogiRoth) January 3, 2021
https://platform.twitter.com/widgets.js
And now for some history:
I talked last week about bringing back the classic USC Sparty logo.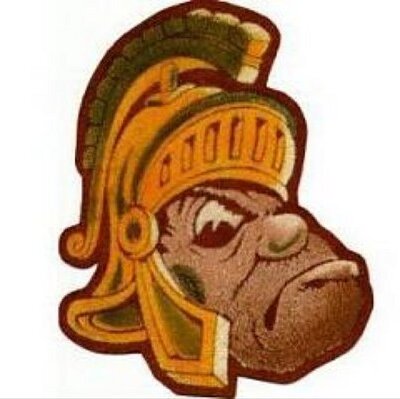 I'm also in favor of bringing back this UCLA logo.
Or this one: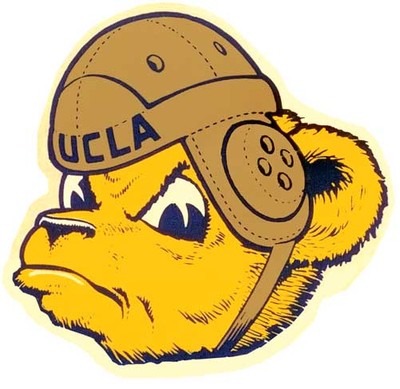 Here is a picture of the USC Commons back when it was the only place to eat on campus. Does this image bring back memories?
It's probably impossible to explain to a USC student today the important role Tam's held for decades. New books, used books, lecture notes . . . and 13 cashiers!