Quite a week that is still reverberating with the news of Jaxson Dart in the transfer portal.
What else matters other than quarterback transfer portal news?
I'm still hearing from people at the McKay Center/Heritage Hall that Caleb Williams is coming to USC. They've been consistent for more than a month on this topic.
Maybe Williams is convinced the USC offensive line is good because offensive lineman Andrew Vorhees was just named one of the top 101 college football players in 2021 by Pro Football Focus.
I'll always have a soft spot for Dart, even if Williams is the future of the program. Dart had "Trojan" written all over him and would have been thrilled to start for the next 2-3 years. It wasn't just a business decision for him.
I might be wrong but I find it hard to believe Williams would move to Los Angeles to play at UCLA.
Look at the QB's USC lost lately who committed or signed: JT Daniels; Bryce Young; Matt Corral; Kedon Slovis, Devin Brown and Dart. Who did I forget? Jack Sears? Anyone else?
Is Bru McCoy the least surprising player in the transfer portal? It's a smart move given that USC would never reinstate him. But I'm incredibly tired of hearing about him, especially with so little on-the-field exploits.
Meanwhile, wide receiver Joseph Manjack is transferring to Houston. That's where he should have gone out of high school but USC was desperate for recruits and overused its Texas pipeline.
Former Missouri defensive tackle Mekhi Wingo has upcoming visits with LSU Jan. 12-14, Oklahoma Jan. 14-15, and USC Jan. 16-17.
What's the over/under on when JT Daniels enters the transfer portal?
Ex-USC running backs coach Mike Jinks is going to be the running backs coach at Houston. He was actually one of the good guys from the Texas mafia.
Former USC kicker Chase McGrath will return for another season at Tennessee.
Some of us pointed out at the time the real story of the video below was the shambolic tackling of the defense. And how did the defense play in 2021?
USC TE Michael Trigg has entered the transfer portal. What a stud 💥 pic.twitter.com/oDcc9LLSMf

— PFF College Football (@PFF_College) January 13, 2022
https://platform.twitter.com/widgets.js
And now for some history:
George Lucas sporting his USC jacket during the making of "American Graffiti."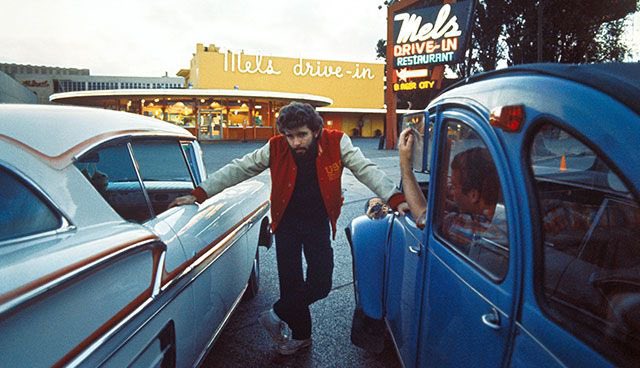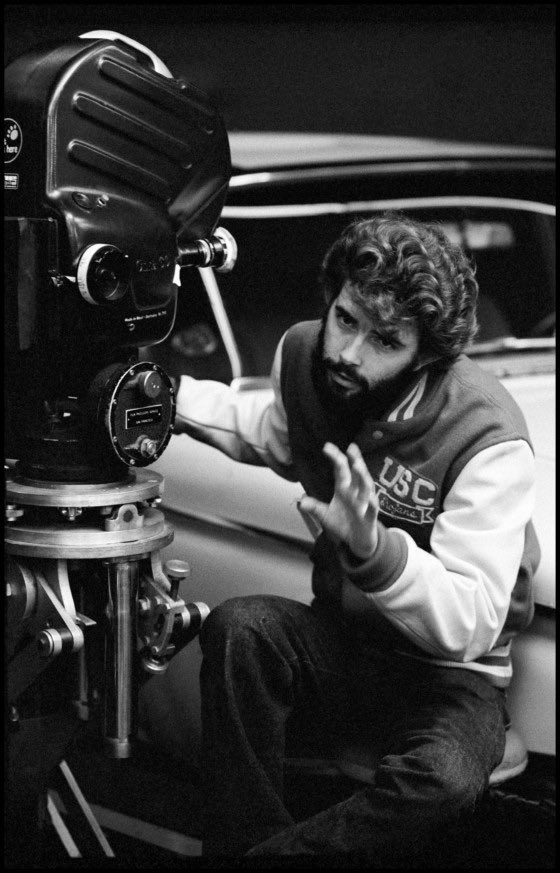 By the way, one story I heard when Lucas decided to donate the money for two Cinema School buildings was that after meeting then-USC president Steven Sample, Lucas decided he better construct the buildings himself.
You can tell he did too because the buildings have higher-quality materials than other USC projects.
Have you ever heard the story of Eugene Orowitz, the USC javelin thrower from New Jersey?
He didn't possess great grades and Cal reportedly sent Orowitz to Santa Barbara Junior College. That was when USC athletic dept. employee Dick Bank went to work and paid Trojan track team member Bert Purdue $10 to take the USC entrance exam posing as Orowitz.
Orowitz got into USC but in his first meet, hurt his arm and was out for the season. He dropped out of school and worked as a shipping clerk. One day, Orowitz and a friend read for a part in a movie along with dozens of actors.
Orowitz got the part in "I Was a Teenage Werewolf," changed his name to Michael Landon and the rest is history. Landon starred in "Bonanza," "Little House on the Prairie" and "Highway to Heaven."
Bob Falkenburg, who won the 1946 NCAA singles and doubles titles at USC and became a Wimbledon and U.S. Open champion, died on Jan. 6 in Santa Ynez, Calif. He was 95.
Falkenburg won the 1948 Wimbledon singles title along with doubles titles at the U.S. Open in 1944 with Don McNeill and at Wimbledon in 1947 with Jack Kramer. Falkenburg, who went to Fairfax High School, won the 1946 NCAA doubles title with his brother, Tom.
And here's an amazing fact: He won the Brazilian amateur golf championship three times.
Last week I ran an ad for Zachary All.
Well, look how Zachary All (Edward G. Nalbandian) turned up (far left) in this picture with a lot of legendary comics/actors/entertainers.
Name everyone pic.twitter.com/ZhFcqLXZjJ

— Vintage Los Angeles (@alisonmartino) January 12, 2022
https://platform.twitter.com/widgets.js