With the Olympic Auditorium a topic the past few days, it is worth noting USC played some basketball games there.
The Olympic used to get 6,000 on Sunday afternoons to watch the Los Angeles Thunderbirds.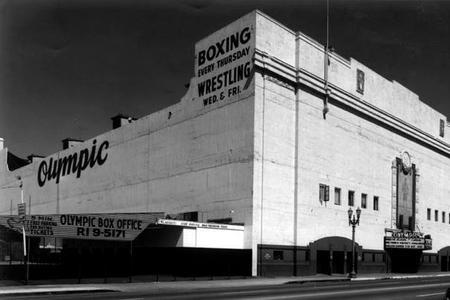 This is what the interior looked like for the 1932 Olympics with dual wrestling platforms.
Marvin Hagler knocked out Doug Demmings at the Olympic on April 7, 1978.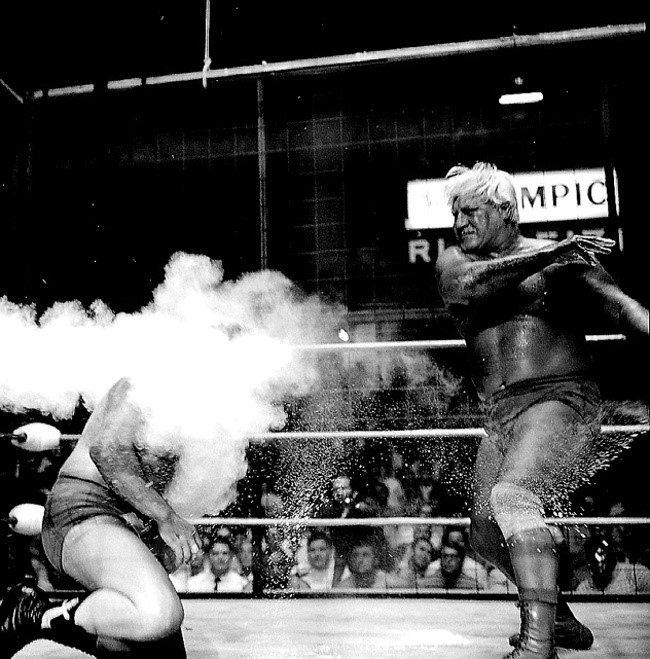 Here's Freddie Blassie at a 1970 event.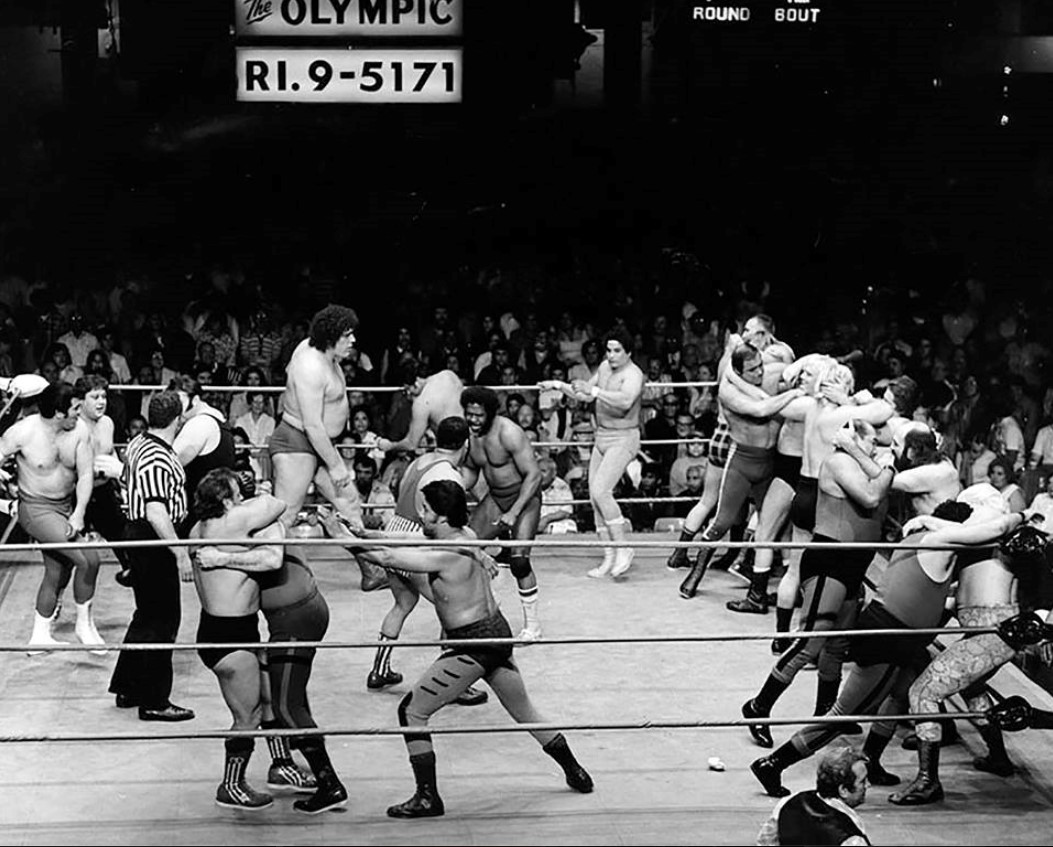 Here is the Battle Royal in 1976 with Andre the Giant, Roddy Piper, Porkchop Cash and 17 other wrestlers.
Below is the 1975 Battle Royal.